Social media influencers inspire millions of their followers everyday using multiple social media platforms. They're your go-to guide on all things fashion, accessories, cosmetics, gaming — you name it and they do it! Social media influencers are all the rage in the world of marketing, with multiple brands looking to pay them a tonne of cash for collaboration to expand their respective audiences and increase sales[i]. Find out how to land this dream job below!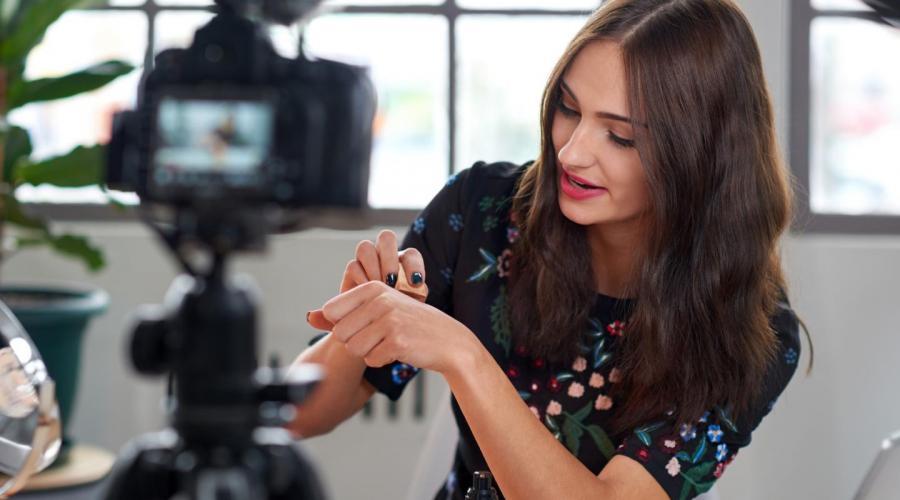 With such a rise in popularity, it is natural that people are becoming curious about how they can become influencers. If you are among this group, below are some actionable steps to quickly becoming an influencer.
1) Select Your Niche
The path to becoming a social media influencer begins by identifying your niche[ii]. Without a niche, it becomes difficult to grow your brand. In most cases, your niche should depend on individual interests. For instance, if you are interested in video games, specialize in sniper shooting or Fortnite. You should also have some expertise in a niche that you choose to establish yourself as an influencer. Since you will have to post and share content in your area of interest, it is prudent that you choose a niche you are passionate about.
2) Choose a Social Media Channel to Use
After selecting a suitable niche, the second step is identifying a social media platform to capitalize on. Most social media influencers use one or two platforms. Therefore, choose a maximum of two and maximize your efforts in building those social media profiles. Your choice of profile significantly depends on your niche.
For instance, if your selected niche involves educating small business owners, you will likely find more of an audience on LinkedIn or Snapchat. You should also consider a social media platform that you know how to operate well. Those who are comfortable with a camera can try YouTube or Instagram. You should also consider switching your social media profile into a business account for more opportunities.
3) Understand and Engage Your Audience
Finding an audience is the next and most important step that will make you a successful influencer. Before creating any content or posting on social media, you should find your target audience. By target audience, you should find people who have similar interests that fall in your niche.
To become a successful influencer, you should identify who you are targeting. To achieve this, start by analyzing your followers based on their interests and demographics. Fortunately, you can leverage various social media analytic tools for such insights.
4) Post Relevant Content
Once you have understood your followers, the next step is creating and posting relevant content. By relevant content, it should relate and engage with your followers appropriately. As an influencer, your followers should look up for information from you. Therefore, uploading carelessly crafted information may eliminate such an influential grip. Therefore, succeeding in content creation requires that you formulate a content strategy[iii]. You should also mix various content types, from articles, guides, images, and videos.
5) Be Consistent
With a proper content strategy, you should then create a posting schedule and frequency. Social media platforms, especially Instagram, undeniably give preference to social profiles with regular updates. Nevertheless, you can decide to be making hourly, daily, weekly, or monthly posts. However, consider your platform of choice before making such a decision.
For instance, Twitter is a dynamic platform that requires high posting frequency for one to become an influencer. On the other hand, you can get away with posting weekly or twice a week with YouTube, Instagram, and Facebook. Your posting schedule should also have specific days to make uploads. Note that the specific days and times affect engagement in social media. However, most engagements in all social media platforms happen in the afternoon hours. Wednesday is also the best day to post[iv].
6) Market Your Profile
The last step in becoming an influencer is letting brands know that you are ready for business. Market your social media profiles to brands that can be interested in collaborations. The best way of marketing your brand is reaching out to brands with a pitch outlining what you can offer. For this, design a proper outreach template. You can also use various influencer platforms to find brands willing to collaborate with you.
Conclusion
Influencer marketing is among the best things that has ever happened for aspiring content creators. If you think this is something you can do, you shouldn't be afraid to try it out. The steps outlined above can get you started on how to become a successful influencer. However, remember that becoming a commanding voice is a process that takes time.
References
[i] 2020. Linqia.Com. http://www.linqia.com/wp-content/uploads/2017/04/The-Value-of-Influencer-Content-2017_Final_Report.pdf.
[ii] "Your 'Thing' – Finding Your Niche As A Social Media Influencer – Collabary". 2020. Collabary. https://www.collabary.com/blog/your-thing-finding-your-niche-as-a-social-media-influencer/.
[iii] "What Is Content Strategy? (With Examples)". 2020. Marketmuse. https://blog.marketmuse.com/what-is-content-strategy/.
[iv] "How To Optimize Your Social Media Posting Schedule". 2020. Influencer Marketing Hub. https://influencermarketinghub.com/optimize-your-social-media-posting-schedule/