Are you tired of tangled headphone cords? Do you wanna move around freely without having to worry about those cords snagging on your clothes and popping out? If so, it might be time to consider wireless earbuds. If you're in the market for some, this article will give you all the information you need to make sure your purchase is the right one.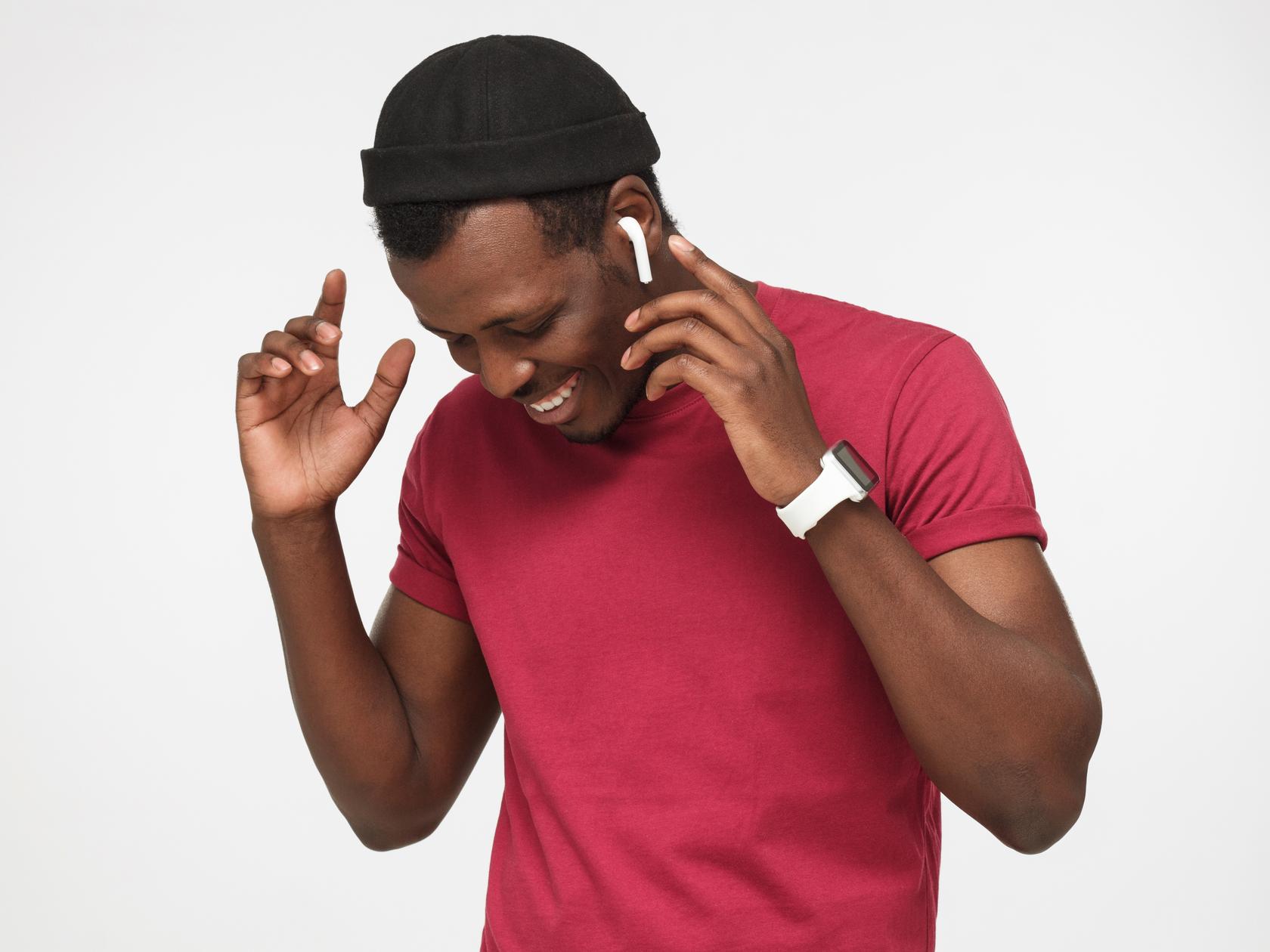 Wireless earbuds are great for exercising or listening to music without pesky cables getting in the way. It's an especially good choice if you're into fitness or travel. But with so many options on the market, how can you know which is the best choice? 
Wireless earbuds are available in different prices, color, and style but what matters most is their range of motion, connectivity to a variety of devices, memory, battery life and of course, sound quality. There are many top rated brands who present a range of quality earbuds at attractive prices. Before you buy a pair, have a look at the stats below and see which peaks your interest. 
Google Pixel Buds: One of the top wireless earbuds, Pixel Buds allow you to listen to media, answer calls, talk to your assistant and translate languages. They are designed for comfort, given that they're available in a customizable and comfortable fit with a sleek design. They also promise long term battery, a huge plus for anyone looking for an ongoing wireless earbuds experience. [1]
Google Pixel Buds 2: In the earbuds industry Google strives to keep it original, presenting one of the best wireless earbuds choices for consumers. Google's Pixel Buds came at a time when they started as a hardware maker. Now they have improved so much in the wireless earbud market [2] that after the original Google Pixel Buds, the Google Pixel Buds 2 came almost right after with  improved sound quality, light-weight hardware and of course, the offer of hands-free Google Assistant voice controls. They come in four colours: "Clearly White," "Oh So Orange," "Quite Mint," and "Almost Black."Google Pixel Buds costs $179. They might be a bit pricey but these wireless earbuds are totally worth the money.

Microsoft Surface Earbuds: In the earbuds market Microsoft also has and option on offer. With new Surface Earbuds, you can get an ultra-comfortable design with silicone ear tips, full touch and voice controls, and full-day battery life. [3]The price for Microsoft's Surface Earbuds is $199.99 at Microsoft stores with an offer of 60-day returns on Surface products. Microsoft also launched new surface headphones with smarter features and 20 hours of battery. Current cost for the device is $249.99. If you're looking to splurge on your earbuds purchase, definitely give this set some consideration.
Raycon Bluetooth Headphones: Raycon is another market player, this time for wireless headphones. They deliver a fun pair of earphones that's worth a second look with a price point that doesn't break the bank. Raycon Bluetooth can be easily connected with a variety of devices. The Everyday E25 Earbuds is one of their newer products, with a compact wireless design that ensures more powerful sound than any earbuds of its size.[4]
Samsung Galaxy Buds: Samsung has its selection of earbud options with the Galaxy Buds and Galaxy Buds Plus. Prices vary, starting around the $84.99 mark and up to to $149.00. They're a perfect, stylish looking pair of earbuds that come in black or white. Regardless of which version you choose to go with, this pair is definitely worth a try. [5]
Are Wireless Earbuds Worth It?
Wireless earbuds are useful especially if you are into fitness or travel. There are countless wireless earbuds products designed for the same purpose but what is not the same is the quality of the product and the technology that is used in making each product. You may also find a price difference. Therefore, if you don't want to end up buying wireless earbuds that cost hundreds of dollars you may need to know about the price and know if the product is worth purchasing. 

As you go through your search you can find two options in wireless earbuds. With true wireless earbuds, there is no cord attached or there is a need to take your device with you as you walk around the house, but wireless earbuds retain a single cable that connects each earbud, worn around the neck. Probably till now, you've heard a lot of things about the vast options available, it can be difficult to find the best wireless earbuds for you. Just check out the above options for your best true wireless earbuds, do some online research and now you can buy your favourite wireless earbuds in the USA.
[1] Welch, Chris. "Google Pixel Buds Review: Second Time's the Charm." The Verge. August 25, 2020. https://www.theverge.com/21400695/google-pixel-buds-2-2020-wireless-earbuds-headphones-review. 
[2] Hall, Parker. "Google's New Pixel Buds Give AirPods a Run for Their Money." Wired. https://www.wired.com/review/google-pixel-buds-2020/.
[3] "Meet New Surface Earbuds – Break Free from Ordinary – Microsoft Surface." Microsoft Store. https://www.microsoft.com/en-us/p/surface-earbuds/8r9cpq146064?activetab=pivot:overviewtab. 
[4] "The Next Wave in Wireless Audio." Raycon. https://rayconglobal.com/.