We all want to know we're presenting our best possible face to the world. Your skin care routine is one of the best ways to do that. If your skin is healthy and glowing, it gives you the foundation to look great every day.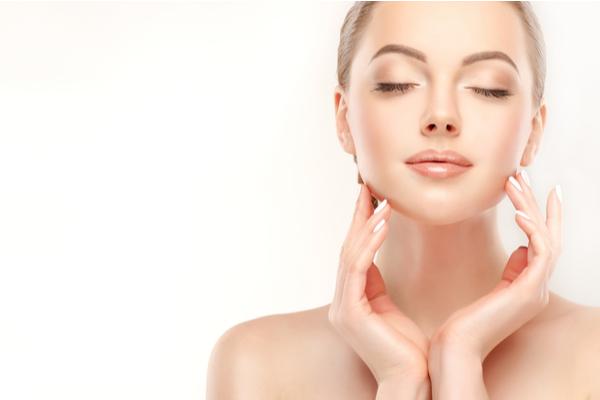 But how do you make sure you're getting the most out of your skin care? To do that, you can't just stop at the basics of cleansing, toning and moisturizing. You've got to make sure you're paying attention to every part of your skin and every part of the process. We've researched skin care carefully and built the best skin care routine for things that often get overlooked. Let's take a look at what they are.
1. Keep an Eye on Your Eyes
The skin around your eyes is some of the most delicate skin on your body. It's soft, constantly in motion and easily wrinkled. Because of this, the skin around your eyes can be very easily damaged. But how do we make sure that those crow's feet don't go any deeper?
Firstly, ensure that the motions of your fingers around your eyes are gentle. Harshly rubbing in makeup or skin care products is a surefire way to stretch the skin of your eyes beyond repair. Also, when taking care of your eyes, don't start with the harshest product. According to one top dermatologist, "You don't have to use a lot, but if you start training your skin to tolerate more active products around the eye, you'll see more change". Start slow, then build towards a good skin care routine for your eyes.
2. Acne Spot Treatments
So much of the discussion around the best skin care routine focuses on preventative care. Cleanse, tone and moisturize again and again, night after night, and you'll make sure that your skin stays perfectly smooth. But accidents happen. Even if you drink just enough water and eat a perfect diet, spots can still show up. 
That's where acne spot treatments come in. These are one-time treatments that get applied directly to the offending spot. They'll help it go down quicker, without resorting to unhealthy methods like picking or popping the spot. They're a great solution for those days where everything just seems to be going wrong, and a great thing to keep in your back pocket for emergencies.
3. Face Oil
A good skin care routine involves lots of action, right? Choosing the right products, making sure to do it every single night, following each and every one of your individualized steps – when you add it all up, it sure sounds exhausting. But there are passive treatments you can pursue to improve your skin care routine,too. 
Face oils are the perfect way to do that. These are skin care products that work to lock in moisture into your skin. You might be hesitant to do this if you have oily skin or struggle with acne. But these won't make your skin break out. They work with your skin, in particular using active ingredients like retinol and alpha hydroxy acids to make it look extra awesome.
4. Serums and Treatments
Speaking of active ingredients in skincare products, retinol and alpha hydroxy acids found in serums and other specialized treatments also do tons for your skin. These unique serums remove dead skin cells, giving your skin an extra fresh glow. They'll also build up your collagen levels, meaning your skin will be more elastic and less resistant to aging. 
Serums are essentially concentrated shots of nutrients for your skin. According to a dermatological expert, "People often skip out on using them, but they're honestly the heavy lifters of your skincare routine." They'll take your skin to new heights that your normal routine would never be able to do.
5. Good Old-Fashioned Sunscreen
With all the shiny, scientific names for different skin care products, it's easy for old knowledge to get lost in the crowd. But good, plain common sense still sometimes works. The best skin care routine, after all, is the one that's adapted to your skin.
Sunscreen is often neglected, but is vital in ensuring your skin doesn't overly suffer from sun damage. With skin cancer rates getting higher and higher in people under 40, wearing sunscreen regularly could easily get you ahead of the game in skincare. 
Conclusion
Of course, it's always best to do your own research. Everyone's skin is unique, and your dermatologist will know what treatments will suit your skin best. But these tips provide a great starting point to layers of skin care you might not have known about. Here's to creating the best skin care routine for you. 
References
"How to Find the Best Skincare Routine, According to a Dermatologist", Good Housekeeping, accessed 9th February 2021,

https://www.goodhousekeeping.com/beauty/anti-aging/a22850819/best-skincare-routine/

.

"Your Skincare Routine Order Explained: How TF to Apply Your Products", Cosmopolitan, accessed 9th February 2021,

https://www.cosmopolitan.com/style-beauty/beauty/a25372431/what-order-to-apply-skincare-products/

.

"Why is Sunscreen Important?", Esquire, accessed 9th February 2021,

https://www.esquire.com/style/mens-fashion/a28266509/why-sunscreen-is-important-facts/

.

"The Ultimate Face Serums Guide for Daily Routine", Anne Marie Gianni, accessed 9th February 2021, https://www.annmariegianni.com/face-serum-guide/.