When the mortgage market fluctuates, it creates opportunities for homeowners to revise their loan terms. This is called a mortgage or home refinancing. You may have considered refinancing your home loan to get a lump sum, consolidate debt, buy out someone on the title, or get a low-rate bridge loan. When you refinance your mortgage, you are liable for lower interest rates, reduced loan duration, and earn home equity credit. Here are the ins and outs of home refinancing.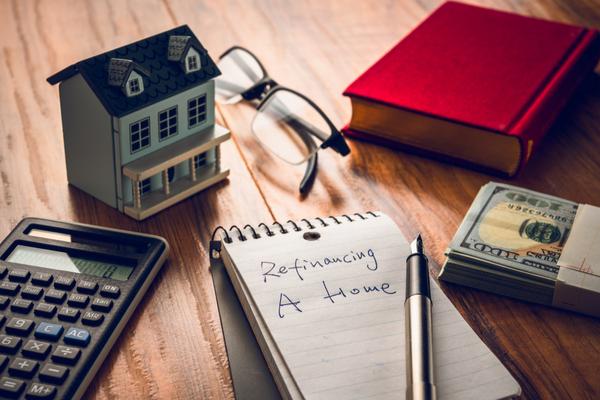 What Is Home Refinancing?
When you refinance a mortgage, you take a new home loan and use the payment to pay off the existing credit. The new mortgage is usually better than the existing one, such as having a lower interest rate. Refinance lending rates surged in 2020, with one survey indicating a 200% increase in the dollar value of refinances compared to previous years. The trend results from decreasing mortgage rates. Now might be a good time to refinance your mortgage. [1]
6 Steps to Refinance Your Home Loan
Have a clear financial goal
Whether it is to reduce your monthly payment, pull out equity for home upgrades or shorten your loan term, you should have a good reason for refinancing.
Check your credit history and scores
You'll have to qualify for a refinance, just as you needed approval for the first home loan. A high credit score will help you to get better rates and increase your loan approval chances.
Determine how much home equity you have
Your home equity is the balance that remains after deducting what you owe the lender. Check the mortgage balance and subtract it from the current estimated value of your home. [2]
Get quotes from many lenders
Shopping for the best rates can save you thousands of dollars. After settling for a lender, lock in your rate to not escalate before closing the deal. Remember to compare the fees too.
Be transparent about your finances
Gather your bank statements, pay stubs, federal tax returns, and other documents the lender might require. Your lender will consider your net worth, so disclosing your assets is important.
Come with your down payment to the closing, if needed
The closing disclosure lists the amount you should pay out of pocket to seal the deal. Consider bringing the cash to the closing meeting.
5 Reasons Home Refinancing Might Be Right for You
If you want to jump on the refinance bandwagon, here are five benefits of acting now.
1.
Lower your interest rate and monthly payment
As the economy settles into a relaxed growth rate, mortgage rates have decreased steadily over the last decade. This means that the economy is hitting maturity, and the rates are likely to remain low for a while. So, it makes sense for homeowners to lock in their properties at these rates for the long haul. Refinancing will also help to free up some cash so that you have an emergency fund at hand. [3]
2.
Add Someone to the Mortgage
Let's say you bought your home before getting married, and now you want to add your spouse to the mortgage. The easiest way to include someone on a home loan is through refinancing. During the refinance process, the lender will require you and your spouse's information to determine your eligibility.
3.
Finance Home Upgrades and Renovations
According to Black Knight, about 45 million homeowners have potential equity of around $125,000 per person because of increased home prices. [4] When you take up a cash-out refinance, you can convert this equity into cash and use it to repair your house, expand it or upgrade some features. You can even build an accessory dwelling and rent it out.
4.
Consolidate Your Debts and Loans
Mortgage interest loans are usually much lower than other debts. When you take a home loan, you use your house as collateral. As unsecured debts, the lender doesn't have a secure way of collecting their money if you fail to pay. That is why unsecured loans attract high-interest rates. If you have a sizable high-interest debt and you wish to pay it off quickly, getting a cash-out home to refinance might be the best way of consolidating your loans.
5.
Eliminate Mortgage Insurance
If home prices in your region have increased, your property is not an exception. It means you have more equity. If the Federal housing Administration insures your mortgage, you can refinance it into a regular mortgage. That way, you will save on the cost of mortgage insurance.
Conclusion
Once you decide to refinance your home loan, remember to shop lenders and compare rates. Request quotes from different lenders, including a bank, a mortgage broker, and an online lender. Factor in all aspects before sealing the deal.