Global tourism is a trillion-dollar industry. The average Hotel Manager salary in the US is $111,124. Studying hospitality management offers endless opportunities from exploring marketing and business concepts, learning about wine-tasting, to honing social and event planning skills, etc.. Not to mention the benefits of traveling the world and mingling with international travelers who have some of the most exciting stories to tell. You can now earn the degree all online!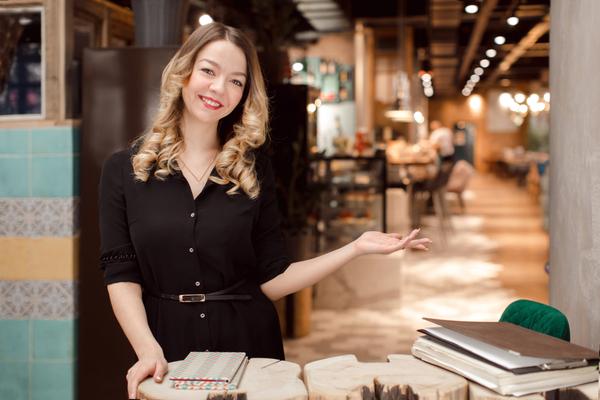 What Is Hospitality Management?
You walk into a gleaming lobby, and a smiling receptionist welcomes you to the hotel. After handing over some financial and personal details, you pick your card and head over to your room. You flop down on the bed, order room service, and settle in for the evening. Everything is so well put together, and someone is behind the fantastic service – a hospitality manager.
Hospitality management deals with the administrative tasks of hotels and resorts. Your work as a hospitality manager is to ensure your hotel is warm and welcoming. You will also oversee marketing, staff management, and ensuring that your juniors adhere to relevant regulations. [1]
5 Reasons to Pursue a Degree in Hospitality Management
Over the past two decades, many aspects of the hotel industry have shifted to adapt to changing customer behavior and new technology. This has affected how hoteliers conduct businesses and has made hospitality management indispensable.
 1.     You Will Never Be Stuck In Routine 
Hospitality management tops the list as the most creative leadership role. Every day, every customer, and every experience is different. Therefore, you tackle new challenges regularly. You have to develop solutions to short-term problems while creating a long-term strategy for the hotel or resort. So, there's always something to plan, solve or execute.
 2.     Good Salary Potential
The starting salary for London hoteliers ranges between £20,000 and £40,000. You could get paid more depending on the size and location of the hotel. General Managers take an average of £85,000 and £200,000 for those managing prestigious hotels. Since the industry is still evolving, the pay scales might be higher in the next few years. [2]
 3.     You'll Travel the World
Pursuing a hospitality management degree allows you to see the world. Opportunities in travel, tourism, and hospitality management exist in all parts of the world. If you are privileged to work for a large chain hotel, you will travel to local, national, and international destinations. When you advance your career, you might work in the most exotic locations on the globe.
4.
It's A Fast-Paced Industry
Tourism and travel was the second largest growing sector in 2018, generating 10.4% of the world's economic activity. The tourism jobs have been growing steadily, irrespective of how good or bad the economy has been doing. Since tourism is a global activity, several hospitality managerial positions are popping from all over the world.
5.
You'll Learn Vital Skills
Soft skills like teamwork, leadership, and organization are not only useful in the hospitality sector. They are important in all industries because good managers require a mixture of soft and hard skills. Hard skills like attention to detail and business knowledge are critical for business success. Soft skills ensure guest satisfaction. So, learning hospitality management makes you an invaluable leader.
Top 3 Institutions to Study Online Hospitality Management Degree
Florida International University
The institution offers a fully online BS in Hospitality Management. This program trains you to work in tourism, hospitality, and international hotel management. You have to complete 120 credits, which includes 60 university score credits and 60 program credits. Some of the courses include culinary management, beverage management, event management, travel and tourism management, and restaurant/food service management. [3]
University of Wisconsin-Stout
It offers a BS in Restaurant and Tourism Management. Experienced industry professionals train the online program. Students should complete 120 credits, including 68 professional credits and 40 general education credits. All students should enroll for an internship, where they put their coursework into practice. The institution prides itself in having 100 agreements with hospitality businesses for internship and job opportunities. [4]
University of Massachusetts-Amherst
The online Bachelor of Science in Hospitality and Tourism Management program seeks to prepare learners for management-level positions within the hospitality industry. The option is available to associate degree holders with at least 27 transferrable credits. You should complete 12 general education courses, eight hospitality and tourism management courses, and nine business courses before graduating. The program allows students to interact with academic advisors. There is a career center for online students. [5]
Conclusion
The hospitality, tourism, and travel industry is an ever-growing field with countless opportunities. If you want to pursue this career, you need to earn a hospitality management degree. Now that many colleges offer online hospitality management degrees, you can study from anywhere in the world. Remember to research thoroughly before settling for a program.