The U.K. government's announcement to eliminate the sale of internal combustion engine cars by 2035 is seemingly resonating with the younger generation, with more young drivers embracing electric car technology as well as awesome dealership discounts available to them. If you wanna learn more or are considering purchasing an electric car, this article is for you!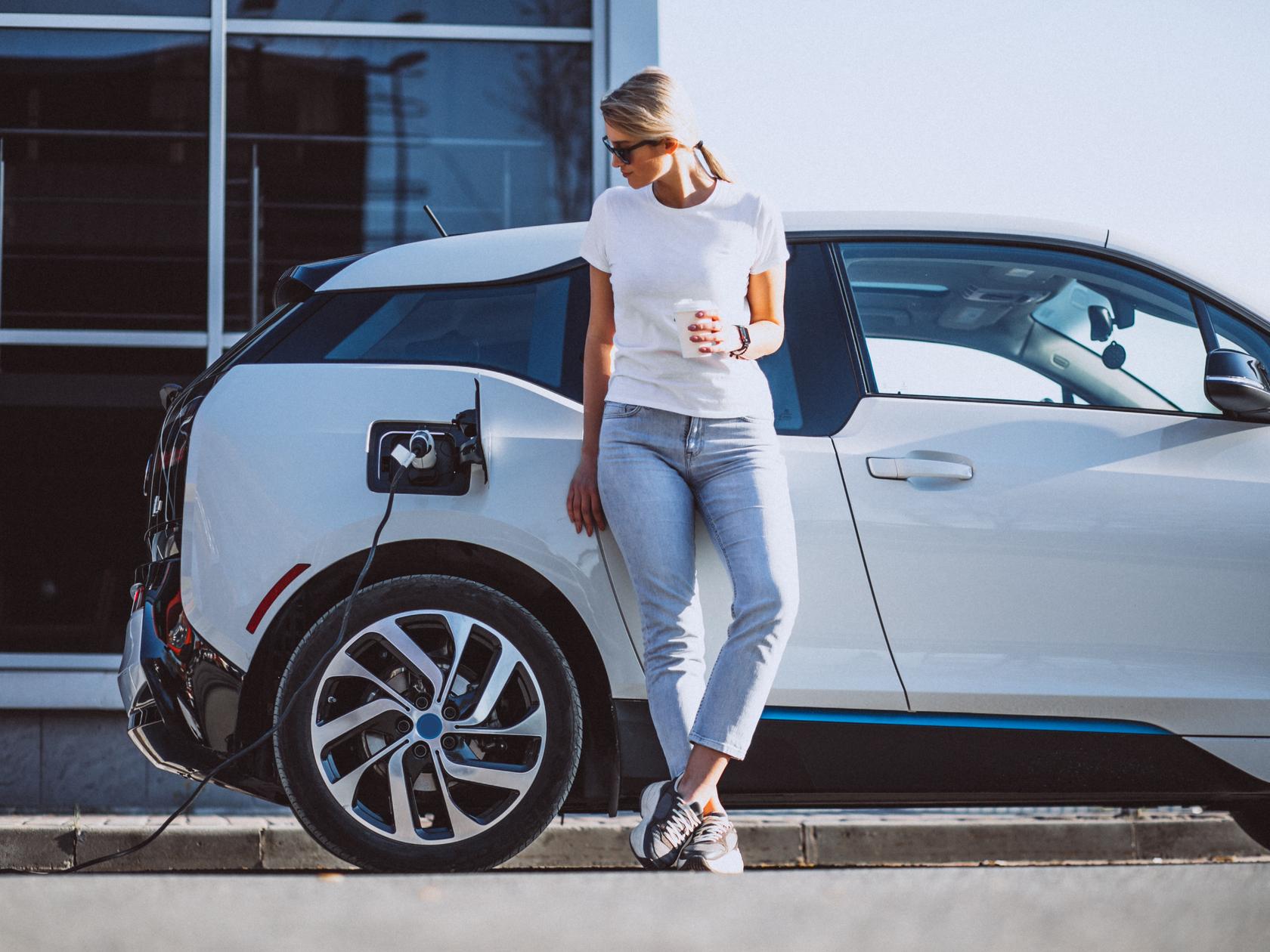 There are tonnes of benefits to electric vehicles (EVs) over conventional petrol and diesel cars. They are usually cheaper to run, which can be one of the reasons young people aged 24-34 are most likely to own one of these automobiles. 
According to research, younger drivers are more likely to drive EVs and are interested in new car technology than older drivers. In one survey, "Half of young people in the UK would like to own an electric car compared with just a quarter of their parents." [1] They're stylish, have great service and running costs, and sometimes even come with great tax benefits. 
Other than its relatively low purchasing price, EVs are cheaper in the long run in different aspects. Below is a list of EV benefits.
Cheaper to Maintain: Young drivers in the UK don't need to worry about oil or oil filters to change as there is no engine to maintain and fewer parts to wear out. In short, there's a lot less maintenance work to worry about with an EV. Similarly, young drivers can benefit perks like tax incentives and enhanced "fuel" efficiency because or the lower cost of electricity.[2]
Better for the Environment:  EV's have zero tailpipe emissions which make them greener, cleaner and better for the environment. [3] This makes it a hit with young people who are passionate about environmental issues and climate change. 
Health Benefits:

Reduced harmful exhaust emissions are a huge plus with EV's. Cars with less carbon emission have an overall positive effect on air quality overtime. This minimizes smog buildup, especially in metropolitan hubs where traffic buildup leads to concentrated CO2 emissions and, unsurprisingly, respiratory problems for persons who live in those areas. 

Safety Improvements:

Recent findings have shown that several electric cars' features improve driver safety, like extra layers of fire protection between the batteries and the passenger compartment. These modern cars protect both drivers and passengers by using crumple zones to absorb crash energy while they have less of a chance to roll over due to their lower centre of gravity. 
Top EV Choices for Young Drivers in the UK

Depending on factors such as usability, driving dynamics, range and total cost, below is a list of some best and affordable EVs.[4]
Kia e-Niro

Volkswagen ID 3

Peugeot e-208

Hyundai Kona Electric 64kWh

Mini Electric 

Kia Soul EV

Nissan leaf
Electric cars are more an affordable option for young people who love both style and efficiency.  Aside from the perks mentioned above, you could be saving on every mile you drive with an EV compared to their traditional fuel-run counterparts. 
The better news is that dealerships across the UK are enticing young drivers with attractive deals, some with 0% financing options. This is a huge attraction point for those in the market for an EV. Note also that the UK government also approves plug-in care subsidies in order to attract more younger customers.
EV's are becoming a more viable alternative to petrol and diesel-fuelled vehicles with multiple upgrades and enhancement being made with each new model. With better price points and health benefits, they offer a comfortable ride, wherever you need to go.
[1] Harrabin, Roger. "Survey: Half of the Young People Want Electric Cars." BBC News. July 12, 2018. https://www.bbc.com/news/science-environment-44798135.
[2] "Benefits Of Electric Cars." Ergon Energy. https://www.ergon.com.au/network/smarter-energy/electric-vehicles/benefits-of-electric-vehicles
[3] "Advantages of Electric Cars – Top Benefits of EVs." EnergySage. https://www.energysage.com/electric-vehicles/advantages-of-evs/
[4] Autocar. "Top 10 Best Electric Cars 2020." Autocar. https://www.autocar.co.uk/car-news/best-cars/top-10-best-electric-cars.