When you are stuck in life and the future seems uncertain, it's common to seek help from an online psychic. Whether you have trouble figuring out your career path or you need advice on your love life, consulting a psychic can give you some clarity. Unfortunately, psychics are subject to skepticism and criticism because of a reputation of fraudulence. It's important to understand that genuine psychics exist. If you are considering checking in with an online psychic, you are in the right place.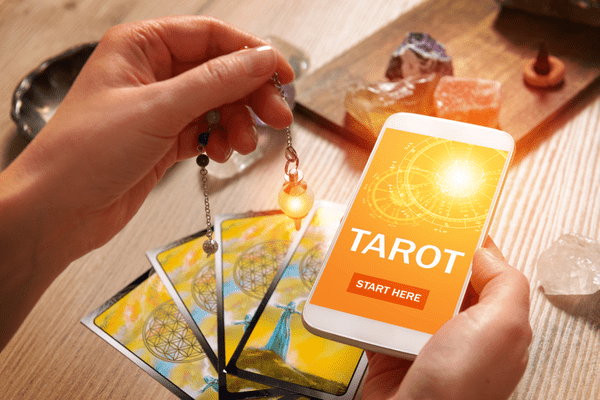 7 Things You Should Know About Online Psychics
1.
There Are Reputable Online Psychic Networks
Not all psychics are a sham. Some of them are legitimate, and their objective is to guide people through life's difficulties. You can quickly weed out the frauds by checking their reviews and the services they offer. Remember to consider their credentials from the online psychic services. [1]
2.
Trustworthy Psychics Don't Hold Back Information
Even if you don't have the chance to meet the psychic in person, you are guaranteed that they will tell you everything they feel and see about your situation. For instance, they will relay all messages they receive from spirits, even when the message might be unclear to them. Sometimes they may interpret the information, but they will clarify that that is their view and not necessarily the message's meaning.
3.
Many Are Affordable
Surprisingly enough, even the best online psychic mediums don't cost an arm and a leg. Although some people may assume that what you pay for is what you get, that's not always the case. An expensive medium doesn't always translate into a reputable one. So, when looking for a medium, avoid considering the cost only.
4.
The Best Online Psychics Are Highly Recommended
After checking the profile of an individual psychic or a network featuring a range of psychic mediums, you will find reviews and ratings from previous clients. Some websites will include the reviews on the front page, making it easier for potential clients to access them easily. However, some will not display the reviews. Thus, you have to research the psychic from other websites and services. If the positive comments outweigh the negative ones, the medium could be reputable. [3]
5.
They Know Their Limits
Psychics are gifted, and they can use their ability to uplift a person's spirit. In some cases, they are unable to obtain a clear message, even after shifting their energies. When such a time comes, online psychics will let you know they have reached their limits instead of giving you an inaccurate reading.
6.
Legitimate Psychics Don't Ask For Extra Fees
Different networks charge varying amounts depending on their internal factors. Once you pay the subscription, you deserve to receive a reading without adding any extra money. If you encounter a psychic asking you to spend more cash for additional details, they are fraudulent. The psychic should answer your questions and give you a clear message for every session. [2]
7.
A Credible Online Psychic Is Ethical
Unethical readers have a way of making readings seem negative and then try to offer alternative solutions at a fee. On the other hand, credible psychics help you alter your life's script by guiding you on changing your beliefs and point of view. You will leave the sitting feeling empowered and in control of your situation.
Top 3 Websites to Find Reputable Psychics
With countless online psychic services, how do you tell the legitimate ones apart? Here are some websites with good reviews to consider. [4]
·
Psychic Source
Users have praised the network for its accurate love psychic reading online. Not only has it been operating since 1989, but you can also receive high-quality psychic readings by video, phone, or chat. The staff members are friendly and knowledgeable. They offer dream analysis, love readings, tarot, astrology, and energy healing.
·
Kasamba Psychics
Having been in the psychic industry for over 20 years and having offered three million-plus readings, Kasamba is one of the best online psychics sites. Users can view the details of each psychic on the platform as well as previous customer reviews. The website offers horoscope readings, pet psychics, numerology, rune casting, and spiritual reading online.
·
Keen
Upon signing up to the website, you can choose from a pool of over 1,700 spiritual advisors for accurate psychic reading online . They are divided into astrology, horoscopes, love readings, tarot, spiritual readings, and mediums. You may also sort them depending on their customer rating, expertise, and availability. They also feature the services of chat psychics. 
Conclusion
While you can consult a psychic at any point in your life, you shouldn't become dependent on spiritual advisors for every decision you need to make. Online psychics are available to guide you when necessary. Remember to undertake thorough research before contacting any psychic, as this article only scratches the surface.