When we have any amount of money, we must decide what to do with it: save it, spend it or invest it. Often this is easier said than done. That's why financial planning can be a huge benefit to those who aren't quite sure what their monetary goals are. Let's take a look at some of the primary reasons to work with a financial planner.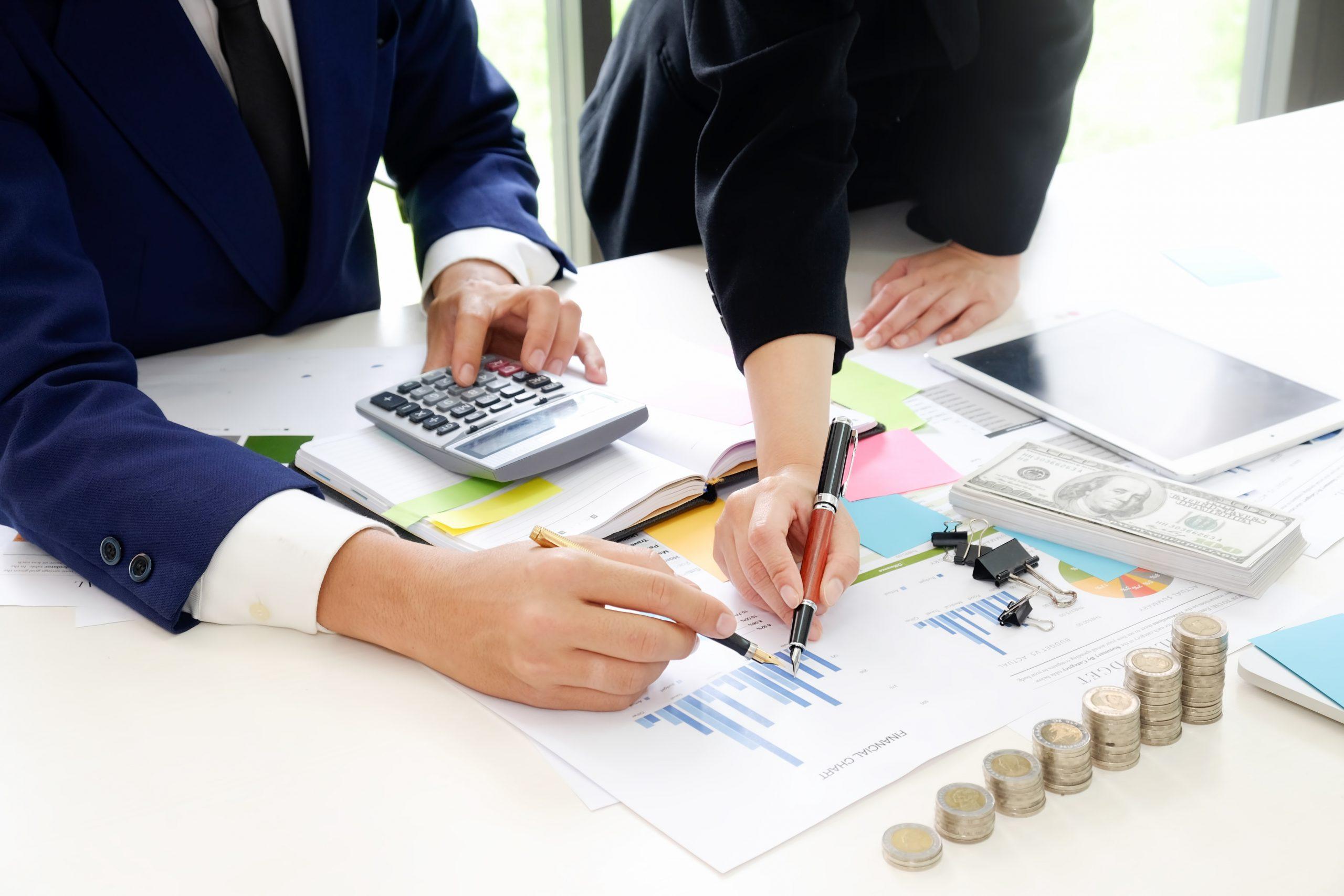 What is Financial Planning?
Financial planning includes putting together a plan for the future, specifically managing finances and preparing all of the potential costs and issues that we can encounter. The process involves evaluating the client's current situation, identifying goals and then developing and implementing relevant suggestions.
Financial Planning is broad and it can encompass a variety of services, which we detail below. Rather than focusing on a single aspect of the finances, it views clients as real people with different goals and responsibilities. It then addresses a number of financial realities to figure out how to enable people to make the most of their resources.
However, the same professionals who offer asset management services can also offer financial planning. A financial planner is effectively one type of financial advisor. Advisors can earn certifications focused on financial planning, the most notable of which is "certified financial planner (CFP)."
Benefits Of A Financial Planner

Hiring a financial planner can bring upon many benefits for people at all levels of financial literacy. It can help you prepare for a future of savings, investments, spending goals and much more. While the benefits that a financial planner brings may be different depending on your needs, here are a few of the most common reasons why we may want to hire a financial planner.
1. Use Financial Experience To Plan Your Goals 
Managing money isn't always simple, and it can be tough to learn quickly. Especially for busy young professionals, it can be hard to make the time we need to learn how to make a budget and a financial plan. Hiring a financial planner can help us get it done because they have a vast trove of experience to lean on. They will be able to share tools with you that you may never have considered. 
2. Proper planning for retirement 
The younger we are, the simpler our retirement strategy should be: Save as much as we can automatically include our company-sponsored retirement plan, such as a 401(k), and/or a traditional or Roth IRA. But as we age into our 30s and 40s, we'll have a clearer idea of what our ideal retirement looks like, and figuring out how to achieve that may get a bit complicated. Financial planners are adept at retirement planning — they can assess how much we should be saving and where we should be investing it to put us on track to our retirement.
3. Keep Financial Emotions in Check 
Often he most important part of a financial planner's job isn't even picking the investments, but rather the fact that they will help keep our emotions in check. When the market gets volatile, a good planner will keep things in perspective and help us through the rough seasons. This is an often underappreciated skillset that many people forget to consider. 
4. Preparing For Emergencies
One lesson that financial planners often teach is to prepare for emergencies. This could range from financial market crashes to unexpected life emergencies. Either way, these unexpected financial burdens can cause stress to even the most financially secured. A financial planner can help prepare for this somewhat by having a strategy ahead of time. The unexected always happens, but a real professional will prepare you in advance as much as possible.
3 Online Financial Planning tools
Even if we've been a diligent financial planner our entire life, these financial planning tools can eliminate hours of tedious pen-and-paper work and offer real-time insights into our checking, savings, even investment accounts. If we're serious about securing our financial future, take a few moments to read what these tools can do for our peace of mind. Here are online tools we can use.
1. Mint
Mint is perhaps the best-known tool for monthly budgeting and financial management. The free service, which is funded by targeted advertisements based on our financial spending habits, aggregates information from all our financial accounts, from checking and savings, to investments, to credit card and mortgage debt. We can set budgets and even get alerts when we're approaching self-set monthly spend limits or when account balances are low.
2. FlexScore
FlexScore is about simplicity. Rather than burdening us with an array of numbers, scores, or grades, FlexScore offers a single metric, grading our total financial security from 1 to 1000. The free service also offers ways to improve our score, providing motivation to update our life insurance policy
3. Buxfer
Buxfer gives users a way to manage monthly income and expenses. We can even sign up with an existing email account. We'll be able to track and budget regular expenses and also plan for larger ones, like vacations. If our friends and family also use Buxfer, we can transfer money directly for shared meal expenses or other repayments without having to make a trip to the bank or ATM.
Conclusion
Now we know that there are many benefits of hiring a financial planner that creates a cohesive plan, future expenses and many more.If we are considering hiring a financial planner make sure to do our own research before making choices. With an ever changing world, there is nothing permanent. We should always be open to listening to the other side of the story, so we can take calculated risks. We focus on returns but our Financial planner tries to keep the risk also in check and helps you make wise decisions.
References